Find the Cheapest Cable TV Deals Online and Save Up to 50% on Your TV Bills!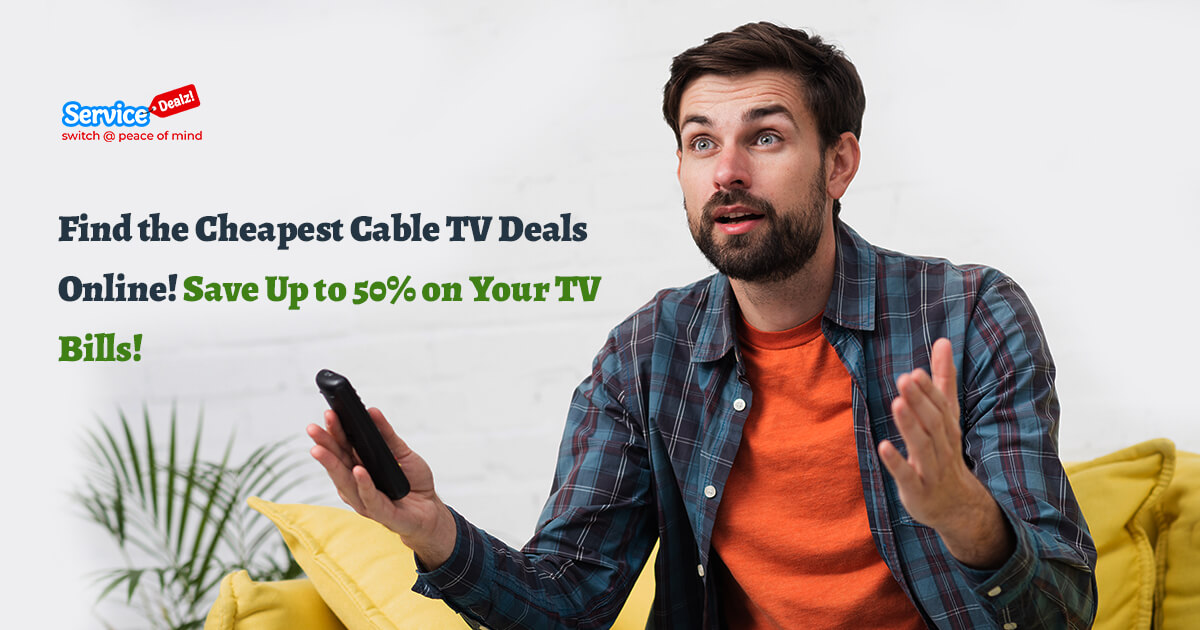 Time to Rethink Your TV Plan?
Cut Your tv bills short without compromising on the fun & entertainment quotient of viewing your favorite shows with your family & friends!
Are you tired of big TV bills every month?
Now you can control your expenses and cut your bills short while enjoying as much of tv viewing as you like. With ServiceDealz being your one-stop-shop for cheap and best tv deals, you can now reduce up to 50% on your television bills.
Weigh your options! Compare tv deals here!
When searching for the cheap and best tv deals in Texas or elsewhere in the USA, it is but natural to feel slightly confused and unsure as to what to choose and what not? Bearing in mind the dilemma most households and deal searchers nationwide have to face when it comes to deal hunting, we research and bring the best tv deals from top providers under one roof. Here you can quickly compare deals from multiple providers and choose the one that best matches your usage, budget, and expectations.
Cheap TV Deals from Top TV Providers in the USA
ServiceDealz is your one-stop-shop for cheap and best tv deals from top tv providers in the USA. Choose from the trending deals or popular ones. We've deals recommended only for you. In short, savings are guaranteed! What's more, while you save enough on your tv bills, you get additional cashback and great offers from ServiceDealz. Check our offers page for more information on the latest offers available.  
Finding local providers isn't easy! We make it easier for you!
Do you think finding a reliable local tv service provider is a painstaking job?  No more toiling to find that perfect deal that saves you more dollars! WithServiceDealz being your ultimate deal searcher, you can now enjoy unlimited tv viewing without worrying about the bills.
Download the App to Enjoy Greater Savings on TV Bills!
No more combing through countless websites of TV providers! With ServiceDealz, the cheapest and best TV deals are available right online. Quickly download the app on youriPhone orAndroid device to start enjoying greater savings on TV bills! Get the app now! With the app residing on your mobile, you don't need to search the web or make that extra effort just to find a tv deal that saves you hundreds of dollars. Snap your mobile phone, tap the app icon, and terminate your hunt for thebest tv deals under the same roof. No hassle, no stress, deal search, and compare is now easier than ever.