Celebrate Veterans Day 2020 with ServiceDealz – Best Deals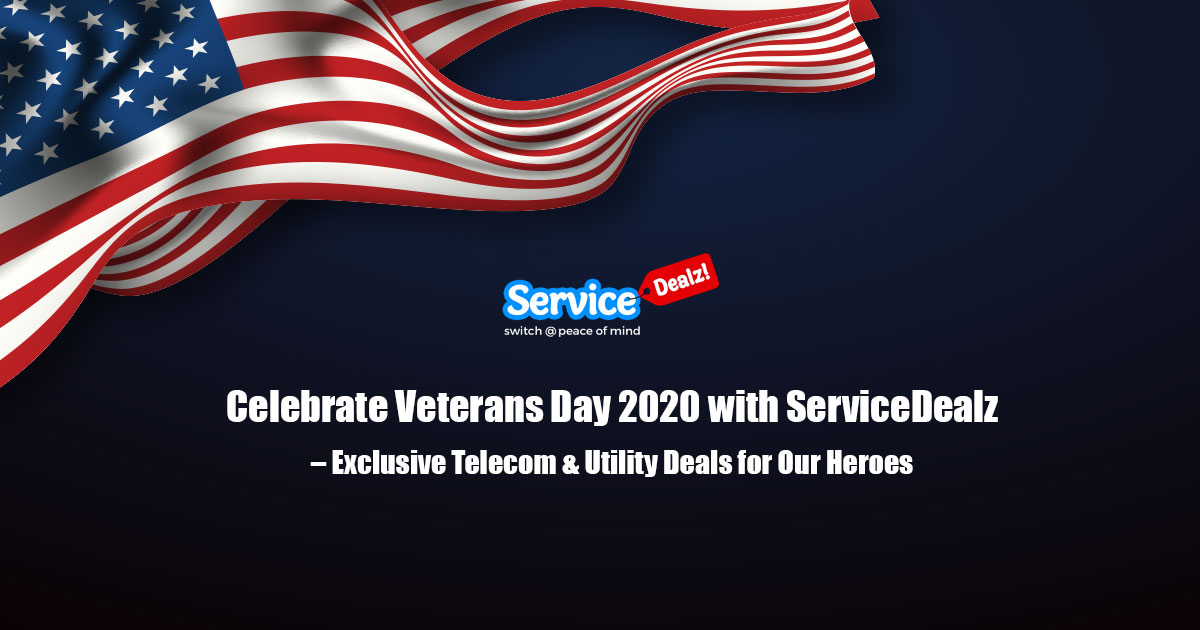 Once again it's the time of the year to show how much do we revere our great veterans. Veterans Day is celebrated in the USA to honor all those, alive or dead, who serve (served) our country in peace or war – those who have made so many sacrifices so we can stay safe and happy in our homes, towns, and cities. We rest assured because we know they are there on the borders – sea, land, or air – to safeguard us. Originally called Armistice Day, Veterans Day gives us an opportunity to express our heartfelt love and respect for the great veterans who served the US Armed Forces and were honorably discharged from their duties due to some conditions.
At ServiceDealz, we hold our Armed Forces and Veterans in high regard. Out of innate respect and love for the great veterans, we are extending some amazing discounts, offers, and deals on home services on this Veterans Day. We've got some exciting Veterans Day telecom and utility deals on this occasion to help you save more on your monthly and yearly expenses.
Offer details
On signing up with ServiceDealz, you get $100 immediately in your SD wallet, and then you can redeem $20 on each service (internet, cable TV, phone, wireless, and electricity) switched via ServiceDealz. Lucky winners can also get a chance to take home a free 49" LED TV, 10-gram gold coin, and other freebies.
Come and join the VETERANS DAY celebration with ServiceDealz! Grab your chance to save more on switching telecom and utility services. Offers available for civilians too!