Earn $100 and Get Free Silver Coin from ServiceDealz @ Diwali Mela on 2nd November 2019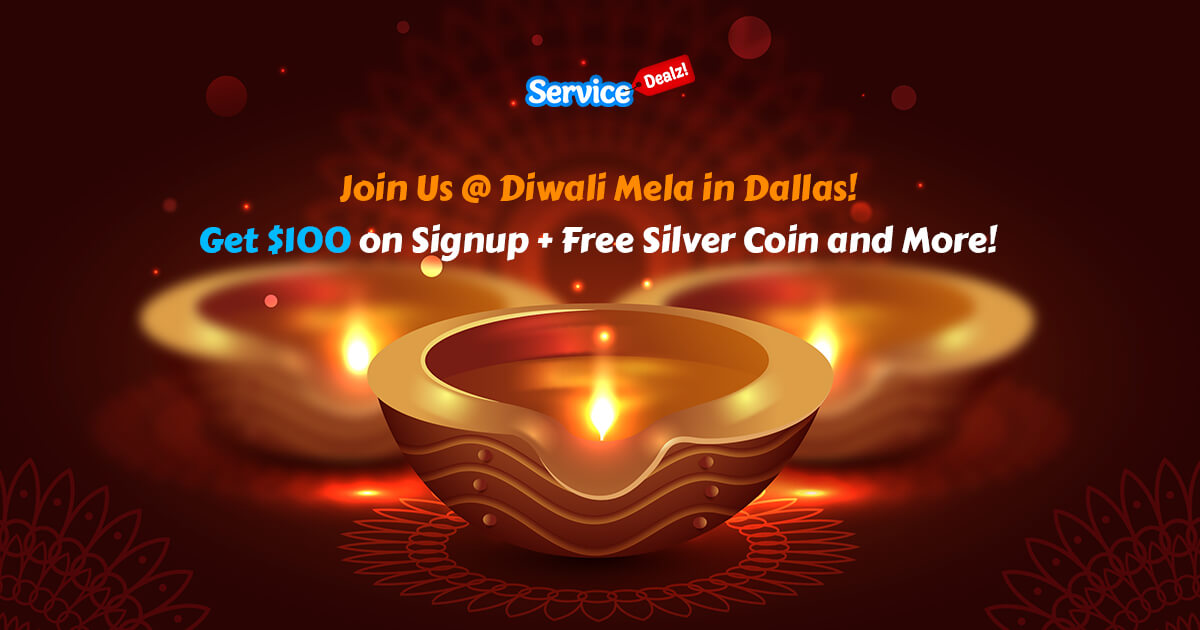 This Diwali, ServiceDealz is coming to the Diwali Mela in Dallas on 2nd November 2019 with lots of exciting offers for you. Some of the best offers awaiting you to grab them include the sign-up and earn $100 offer, switch any home service and earn $20, and refer ServiceDealz to your friend and get $10 immediately when your friend makes a service switch using deals listed on our website. The best part is that your friend also gets $10 as a referral bonus. Want to switch your electricity, tv, internet, home security, and wireless service? We can help you find the cheap and best deals on these home services so you save thousands of dollars every month.
Let's celebrate Diwali together by ensuring more savings for you!
Diwali is the biggest and perhaps the brightest festival celebrated. From cleaning the houses and buildings to buying new clothes, appliances, and lots more to exchanging gifts with family and friends, this festival is all about sharing the joy and reinvigorating relationships. Since the Diwali festival is considered as the harbinger of good fortune and wealth, we extend deals that help you save more dollars on services. Get great home services at cheaper rates plus earn additional discounts and offers from ServiceDealz.