Bag Hot Deals on Home Services this Halloween! Signup & Get $100!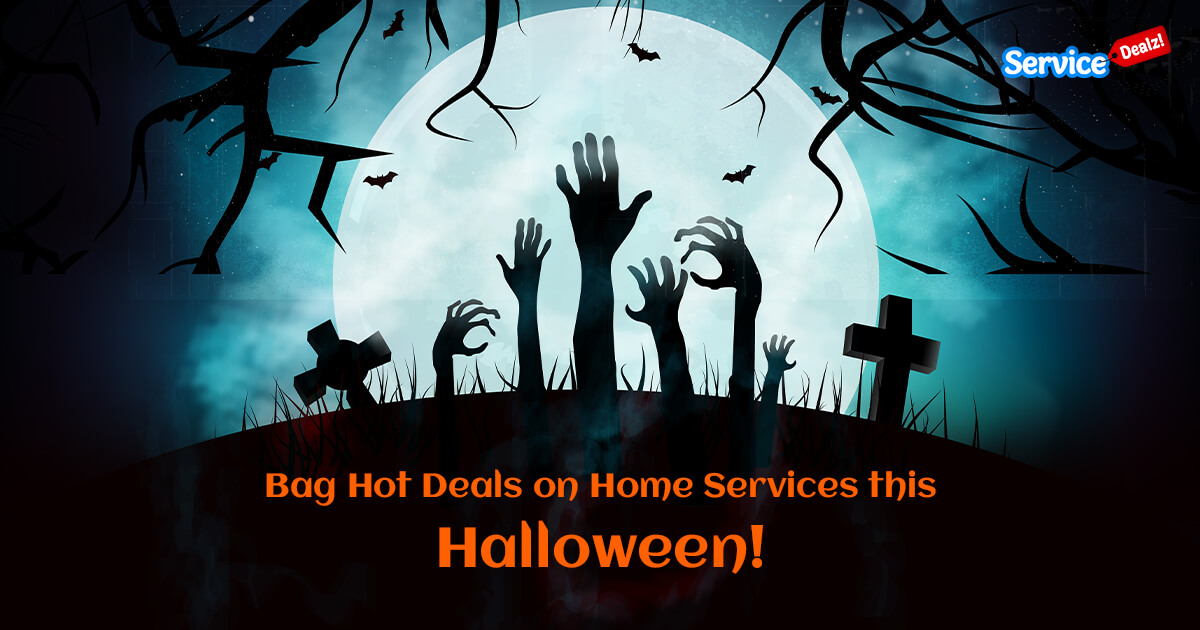 Celebrate Halloween 2019 with ServiceDealz and save $1000s on home services. You get $100 on signing up with ServiceDealz. What's more; you get gift cards from Walmart/Amazon worth $20 from ServiceDealz. If that doesn't make you happy, refer ServiceDealz to your friends and add $10 additional to your SD wallet on each referral. The best part is that your friend also gets $10 on making a switch using your referral code.
Let's Make Halloween Special for You and Your Loved Ones!
Halloween brings along lots of fun-filled moments worthy of being cherished for a lifetime. Dressing up in weird, spooky costumes, lighting bonfires, and playing trick or treat are the flavors of the celebration. Halloween is celebrated each year on October 31, and this year it will occur on Thursday, October 31. The festival has its origin in the ancient Celtic festival of Samhain, when people used to wear costumes and light bonfires ward off ghosts. The evening before the festival was called All Hallows Eve, and later Halloween.
This year ward off the phantom of bigelectricity bills with great deals and offers from ServiceDealz.  
Other deals you can grab include:
Offers exclusively for SD users:
Sign up and earn $100 in your SD wallet.
Switch a service and get $20 additional.
Refer ServiceDealz to your friends and get $10.
Check out ServiceDealz website for best offers and latest deals on various home services.